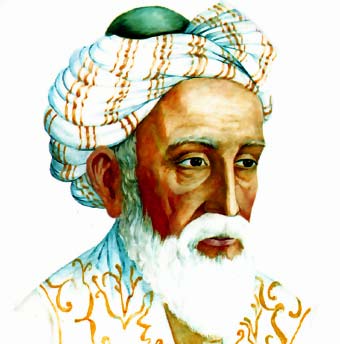 The Moving Finger writes; and, having writ,

Moves on: nor all thy Piety nor Wit

Shall lure it back to cancel half a Line,

Nor all thy Tears wash out a Word of it.
(From The Rubáiyát of Omar Khayyam, 1859. Translated by Edward Fitzgerald.)
I had decided not to write an Old Year/New Year post given that cyber space was bulging with them, but a particular issue has been demanding attention, since the Indian Prime Minister, Narendra Modi, visited England.
In November 2015, England had a few dizzy days of Modi mania. There were honours galore for Prime Minister Modi: lunch with the queen, a stay at Chequers, an address to both houses of parliament, a rock star event at Wembley, and euphoric announcements about the billions of pounds worth of business deals done. You would've been forgiven for thinking Modi was Midas.
However, behind the cacophony and celebration, was a dogged group of protestors, from Sikhs to Nepalis, protesting about the abuse of human rights, the atrocities in Gujarat in 2002, prisoners being held beyond their release date, politically motivated road closures, violence towards minorities and the clampdown on intellectual and artistic freedoms that's occuring in India, under Modi's premiership, and whose lacklustre denunciations have smacked more of approval than rejection.
A hair divides what is false and true
Before Modi arrived in the UK, and during his stay, he planted a terrible falsehood – and succeeded in getting people to believe it as truth. The falsehood was this: that human rights and moneymaking don't go together. I beg to differ: moneymaking needs human rights.
Business, moneymaking and economic success are necessary for everyone. Equally, human rights are necessary for everyone too. The dichotomy that appeared to be established during Modi's visit, was that business and human rights can't go together: human rights can't be allowed to interfere with moneymaking. Really? Are we still in the Dark Ages? Apart from the immorality of denying anyone their dignity, safety and civil rights, history has shown us that if the two don't go together, there's an earthquake in the making. Have we forgotten the tumbrils of Paris? The revolutions across the world? India's own fight for independence? In its very essence a fight for human rights.
"For in the Marketplace, one Dusk of Day,
I watch the Potter thumping his wet clay;
And with its all obliterated Tongue
It murmur'd "Gently, Brother, gently, pray."
Violence, injustice and persecution create unrest, division and suffering, making society unstable and volatile. Repression of artistic and intellectual freedoms leads to intellectual and creative malnutrition, atrophying development. So for all the fan-fare of big business deals and a new boom time for India, if people's basic rights to safety, due process, and opportunity are denied, it's going to come badly unstuck.
Business success and economic growth are dependent on imagination, creativity and above all – confidence. Which comes from feeling safe, valued and having equal dignity. That's what human rights give people. Intellectual and artistic freedoms broaden and extend the pool of knowledge, feeding into every area of life. No society or individual is perfect. Free discourse and debate engages the national soul, allows for national self-examination, encourages change and adjustment, leading to a cohesive, problem-solving society. At its core, every successful business, is dependent on problem-solvers.
Any country that wants to succeed globally, needs to ensure permanent peace and stability. Human rights are the only mechanism to deliver a safe and dynamic society where individuals, of whatever background or religion, whether in a minority or majority group, can feel they're in partnership with everyone else.
But come with Khayyam and leave the Lot …
 With me along some Strip of herbage strown
That just divides the desert from the sown,
Where name of Slave or Sultan scarce is known …
Karen Brady, or Baroness Brady as she is now, often referred to as 'The First Lady of football,'  who started managing a football club when she was 23, was asked recently what makes for good leadership in business. She made the following points: "When all your assets, all your value is in people, running a business with a good core and a good culture is vital. You may have an 18 year-old in the ticket office earning £15,000 a year, and a footballer with the potential to earn that in a week. How do you make both those 18 year-olds feel valued to the company when their pay is so different? That's the trick of a football club. It's about everyone doing everything within their skill set to make the business a success, and they realise that without one another, there's no harmony: and they all start to respect one another. And that's about creating a good culture. And really good leadership, whether in life or business, is all about managing people's hearts and minds. And the mind thing is about communication. And the hearts thing is about giving people passion and respect, and the desire to come to work; and often, organisations that are successful, have that type of ethos at the heart of them."
If a football club or a nation are to be run successfully, then the person in charge must practise, promote and protect, a culture of equal rights, respect and treatment.
Khayyam, who stitched the tents of science,
Has fallen in grief's furnace and been suddenly burned,
The shears of fate have cut the tent ropes of his life,
And the broker of Hope has sold him for nothing
The prime minister of a country is the 'broker of Hope,'  If massacres and murders occur, 'the broker of Hope,' must not sell his citizens for nothing. By taking the honourable office of prime minister, he has  undertaken responsibility for all citizens, and must ensure that justice is done and seen to be done.
Human rights are our inalienable birthright. "All human beings are born free and equal in dignity and rights. They are endowed with reason and conscience and should act towards one another in a spirit of brotherhood." (Article 1. Universal Declaration of Human Rights)    They aren't to be bartered or bargained for, and most importantly, they're not inimical to business. Human rights are the dynamic force of a successful business and economy. As someone said 'A happy workforce is a productive work force.' I would add: a happy country is a productive and prosperous country.
In an age where technology is growing and its cost decreasing, there is space for the national pie to grow and for people to lift each other up. Human rights allows the intellectual strength and potential of a country to flourish – and thereby facilitate moneymaking, which in turn feeds into the economy, making it vibrant and successful.
"The Moving Finger writes; and, having writ, Moves on…" and since "nor wit, nor piety, nor tears can change a line," it is imperative for a prime minister to choose carefully what is to be 'written'; to 'write' the truth that money and human rights do go together, and together create peace and prosperity.
Best wishes to everyone for 2016
References
http://www.gutenberg.org/files/246/246-h/246-h.htm
http://www.theguardian.com/commentisfree/2015/nov/12/india-hindu-taliban-narendra-modi
http://www.theguardian.com/commentisfree/2015/nov/10/britain-shunned-narendra-modi-india-hindu-extremist-lynch-mobs
http://www.artistsforhumanrights.org
 http://www.ibtimes.co.uk/modi-uk-visit-protesters-say-indian-prime-minister-not-welcome-1528457
 http://www.bbc.co.uk/iplayer/episode/b06t3msc/fern-britton-meets-series-7-4-baroness-brady
https://archive.org/stream/movingfingerofom00dinsrich/movingfingerofom00dinsrich_djvu.txt